The Waco Wild West 100 page, provides you with the official registration information, ride distances etc. and if you scroll down a bit, videos, interviews and ride reports for this event. If you don't see a ride report and you participated in the event in the past, feel free to type something up and we'll add it here!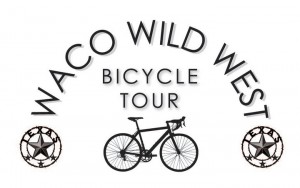 Date: October 10, 2020
Event: Waco Wild West 100 Bicycle Tour
Route Distances: 10, 25, 52, and 64 miles

About the Ride:
The Waco Wild West Bicycle Tour has made a tradition of great rest stops and super rider support will return for 2020. This is one event you don't want to miss! There is a tour for everyone.
A family tradition for people all over Texas, the Waco Wild West 100 has been around since 1985. That's a lot of candy! All volunteer driven and a 501c3 nonprofit, the ride's goals are to encourage and motivate people to cycle, to promote safe riding and camaraderie, as well as to donate to local nonprofits. Each rest station is manned by groups that contribute to our community and receive a small amount of the funds in appreciation for their supporting you on the routes. Additional funds raised over the years have been donated to Be the Match, our local bike club, veterans, our remote radio operators, school bike rodeos, and many, many more worthy causes. We look forward to the contributions we will be able to make with this year's ride!
Proceeds from this ride benefit the Be The Match Registry® and various other local organizations. At the Miracle Match Marathon in January 2018, we had 39 people join the National Marrow Donor Registry and put their names on a list to help save the lives of patients searching for a match. If you are between the ages of 18-44 and missed the chance and still want to be a part of this live saving mission, go to Join.marrow.org/save1life. All it takes is a cheek swab to join and make a difference.
Location: Intersection of University Parks Dr & Washington Ave. Waco, TX

Event Website: www.wacowildwest100.com
Registration details: Online registration
Contact info: wacowildwest@gmail.com
Find more information about other rides on our mainpage