Patricia McNeal's arrival to Texas wasn't smooth. She got lost in a "forest," caught cold in the rain, and was left behind by a group meant to greet her. But little did she know, her luck was about to change.
Part 2 of 2 of a Wheelbrothers photo journal feature.
In Part 1, we met Patricia McNeal, the 57-year-old stroke survivor who had pedaled from Panama City, FL to San Antonio, TX with little more than faith and the friends she met along the way.
Patricia had not had the luxury of participating in group bike rides in her hometown of Panama City, FL. And after a separate mishap in another town, she was nervous about the group ride scheduled for her in San Antonio. However, the 14-mile ride with Black Girls Do Bike, San Antonio was one of her happiest days on the road to date. Patricia beamed as she recounted riding with each of its members, and especially with the little girl who stole Patricia's heart and innocently asked if Patricia would make it to California the next day (from San Antonio). Patricia passionately wishes she could get bikes for every child she's met on her journey.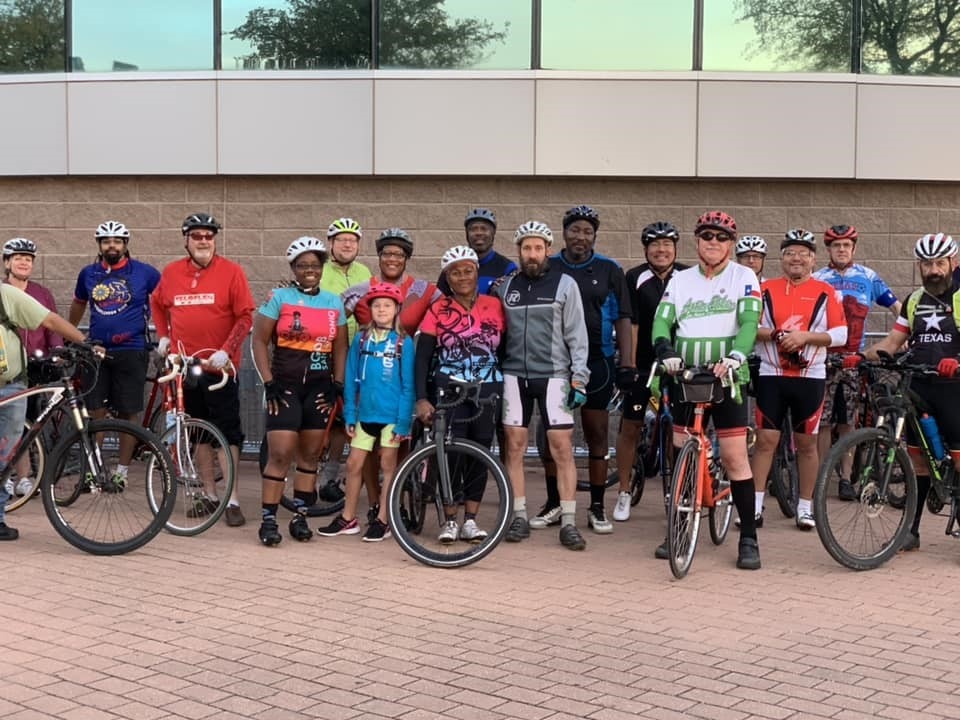 As mentioned in Part 1, and as Patricia's story gained attention, we as the North Texas cycling community realized that Patricia's resources were less-than-desirable for a cross-country journey. In Fort Worth, Dieter Scholtyssek of Wheelbrothers had been inspired by cycling's amazing Kathryn Bertine to help Patricia, and began to share his thoughts with me. I, in turn, put out the call and heard from Sheryl at Iron Riders Dallas, Garrick at Dallas Off Road Bike Association, Bicycles Inc., and Coz and Larry at Team Tornado Alley. Together these groups collected winter gear, wool socks, leg and arm warmers, t-shirts, bike snacks, and more to send to Patricia—From D/FW with Love!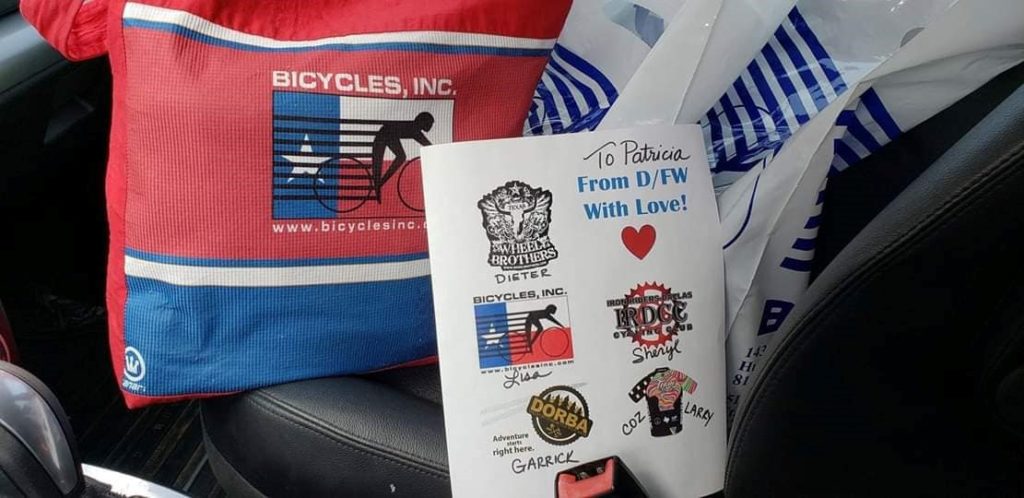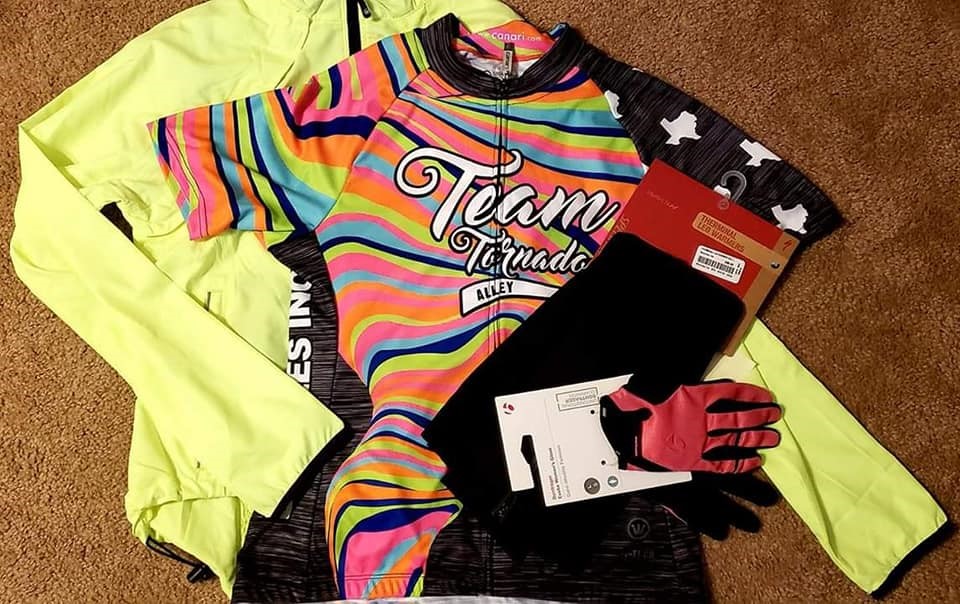 Meanwhile in San Antonio, the amazing women of Black Girls Do Bike, San Antonio began to ask questions and create a plan to put Patricia back on the road in far better condition than when they received her. She needed winter gear, better navigation tools, better fuel on the bike, a tune-up, and an actual plan to make the rest of her trip go smoothly. The gracious and amazing Karen, Tina and Monica provided food and housing, took Patricia shopping, introduced her to the map app "Lane Spotter," and carefully and painstakingly plotted her route from San Antonio to California in 20-40 mile increments, so that Patricia can strategize the day based on weather and health and housing options available to her. Additionally, Howard at Action Bikes in Universal City, performed the much-needed tune-up on Patricia's bike free of charge.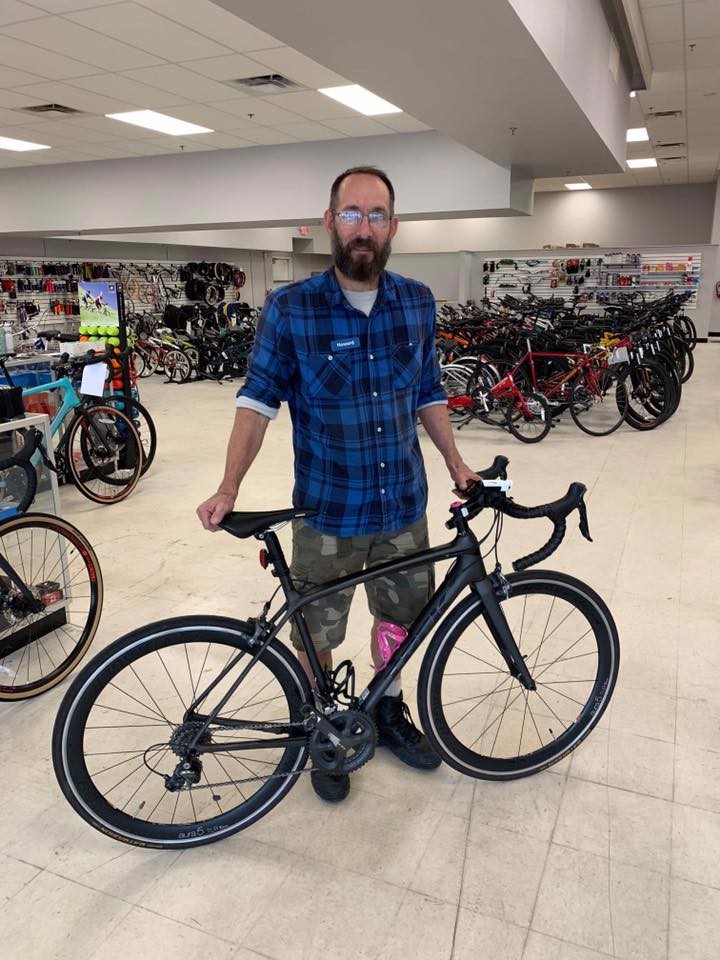 Almost serendipitously, the rains settled in to San Antonio this week, simultaneous with a little cold Patricia's been fighting. It was as if nature (and all of the rest of us) were asking her to rest and wait for the next sunny day to continue this trek to the west. She has obliged.
My Monday off from Bicycles, Inc. synced up perfectly to deliver the D/FW winter gear gifts straight to Patricia's host home door. I had the luxury of visiting Karen's home, chatting with Patricia on a rest day, watch her open her gifts and then share a meal together as new cycling extended family.
In our conversations, I shared with Patricia that, in many ways, making it to San Antonio was already a giant WIN in my book. She could make any number of intelligent decisions  about her journey from this point forward and be celebrated for the attention she's brought to stroke awareness, for bringing people together from all walks of life and introducing them to our beloved sport, for exuding sheer will and thick skin in adverse conditions (including seemingly endless Texas Hill Country), and for her passion and resilience for continuing on.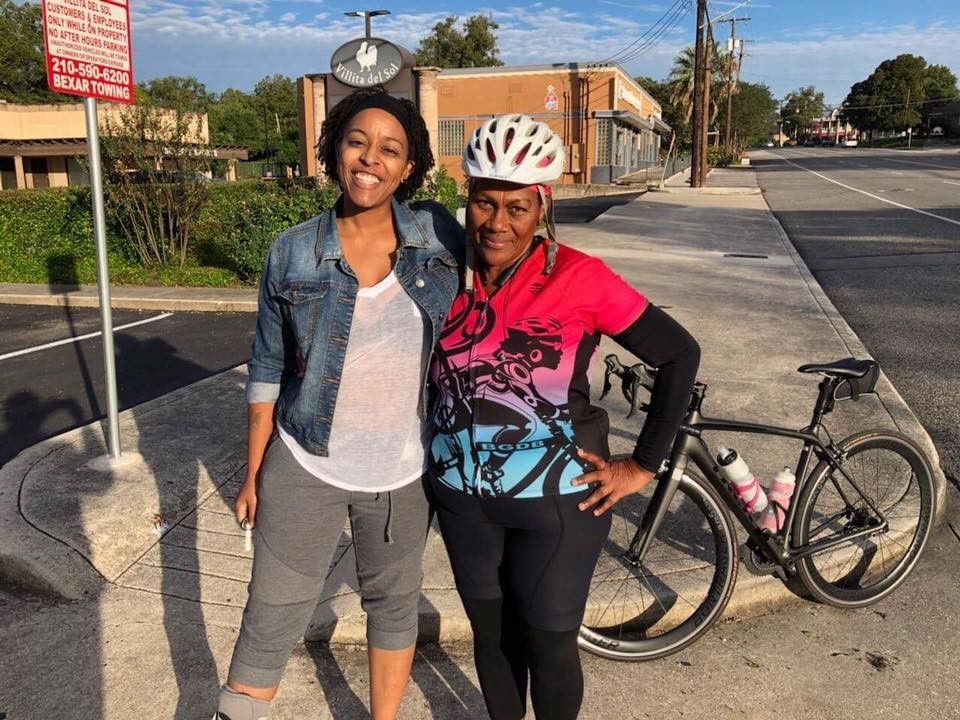 Patricia McNeal, aka Grandma Lola, has made it half way across the country, and Black Girls Do Bike and Action Bikes of San Antonio have drastically changed the outlook for the second half of her trip for the better. Would you like to be a part of the story? Can you help, too? Do you live along or near I-90 from San Antonio west?
Then contact Patricia on her Facebook page:  https://www.facebook.com/heelzonwheelz/
Or send direct donations to Patricia McNeal, PO Box 1733, Lynn Haven, FL, 32444.
Photos used with permission from Patricia McNeal's FB page.
Lisa Tilley is a contributing writer for WheelBrothers, is a member of Fort Worth based MBBC, and is in sales at Bicycles Inc.