The Wheelmen 100 page provides you with the official registration information, ride distances etc. and if you scroll down a bit, videos, interviews and ride reports for this event. If you don't see a ride report and you participated in the event in the past, feel free to type something up and we'll add it here!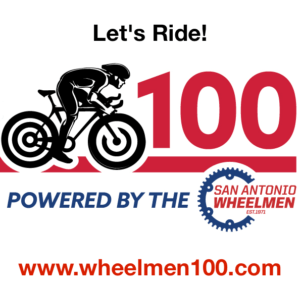 Date: September 26, 2020
Event: Wheelmen 100
Route Distances: 27, 44, 64, 100 miles
About the Ride:
The San Antonio Wheelmen Bicycle Club is joining Earn-A-Bike to put on a fundraising ride to benefit Earn-A-Bike, a non-profit organization dedicated to preventing obesity-related diseases and inspiring healthy life habits.
Location: Texas Pride Barbecue, 2980 TX-1604 Loop, Adkins, TX 78101
Event Website: www.wheelmen100.com
Registration details: Online registration
Contact info: wheelmen100@sawheelmen.com
Find more information about other rides on our mainpage