The Triple Bypass page, provides you with the official registration information, ride distances etc. and if you scroll down a bit, videos, interviews and ride reports for this event. If you don't see a ride report and you participated in the event in the past, feel free to type something up and we'll add it here!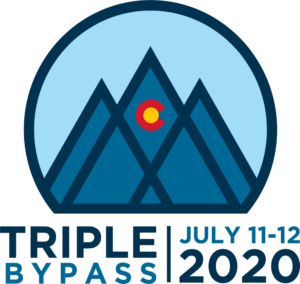 Date: July 11-12, 2020
Event: Triple Bypass
Route Distances: 120, 240, 75, 40
About the Ride: 
THE 32ND ANNUAL TRIPLE BYPASS – JULY 11-12TH, 2020
The Triple Bypass Bicycle Ride is recognized as one of the premier cycling events in the nation. Celebrating its 32nd Anniversary, the Triple Bypass takes you on a gorgeous tour through the heart of the Colorado Rocky Mountains from Evergreen to Avon Colorado. Leaving from the Evergreen area, you will travel 120 miles on gorgeous (mostly) closed roads and paths to Avon, Colorado.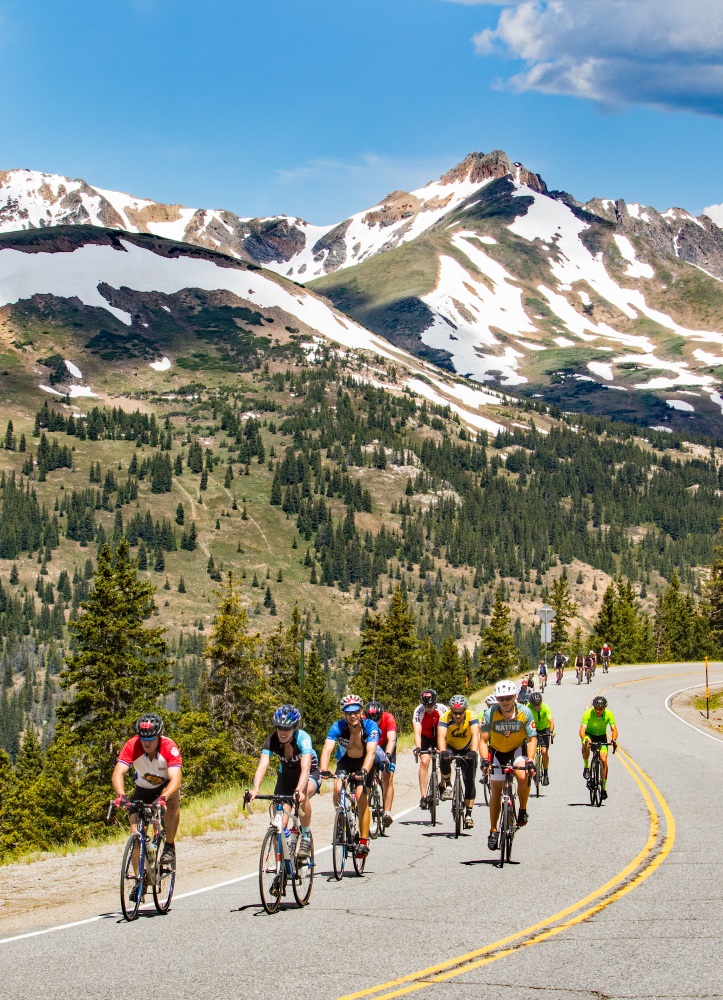 YOUR RIDE INCLUDES:
The coveted Triple Bypass jersey – unique to each distance
Double riders receive a limited edition wind vest
4 aid stations and a light lunch at Loveland ski area
Closed roads and trails – or if not closed, limited to vehicular traffic (we close westbound Juniper and Loveland Pass!)
Free beer, food and high fives at the finish
All support, including SAGs to the next aid, medical, and adoring fans

WHO WE ARE
The Triple Bypass is presented by Team Evergreen Cycling, largest and most charitable bike club in the state of Colorado. Through the proceeds of the Triple Bypass, TE has been able to donate $3 million to local non-profits. We give back to the groups that support us including Bicycle Colorado, Colorado Mountain Bike Association, Special Olympics, the Boy Scouts and dozens more. Learn more about who we give to.NEW FOR 2020!

THE RETURN OF THE DOUBLE TRIPLE BYPASS
It's back! For 2020 only, we are bringing back the big daddy, the Double Triple Bypass. Ride from Evergreen to Avon, wake up the next day and ride back to Evergreen. Includes a limited edition wind vest, timing on Sunday, all the Triple goodies and the admiration of your peers. TIMING ON SUNDAY
Riders on Sunday (including Double Triple) will have a timing chip in their number plate and the uphill portions of the passes will be timed. Timing is Gran Fondo style and the Triple Bypass is not a race. Only one to beat is the clock. Awards? There will be awards.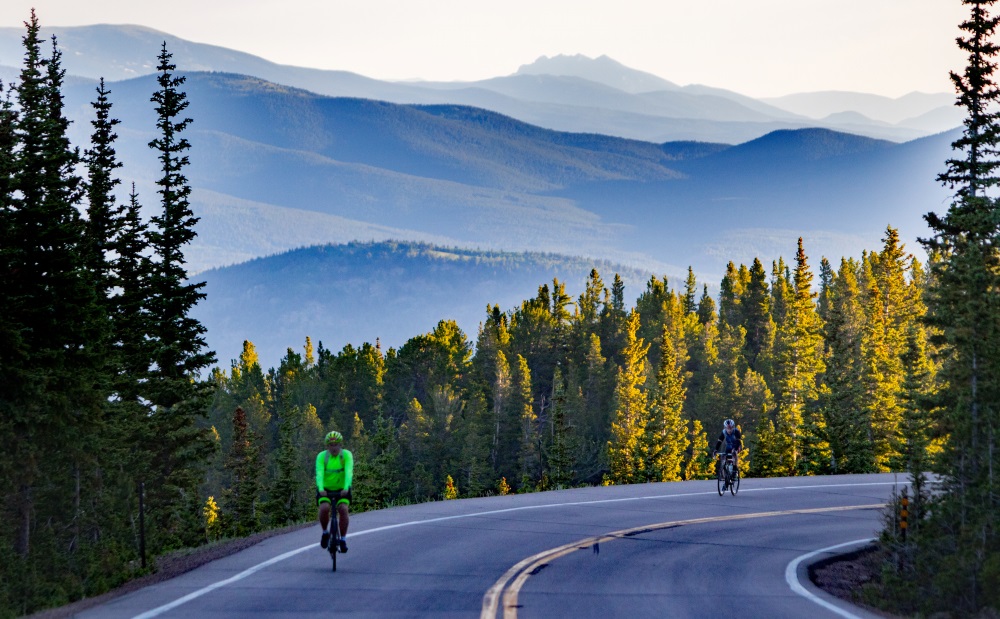 Location: Evergreen/ Avon Colorado
Event Website: triplebypass.org
Registration: Online registration
Contact info: kimnordquist@msn.com
Find more information about other rides on our mainpage