The Possum Pedal Bike Ride page, provides you with the official registration information, ride distances etc. and if you scroll down a bit, videos, interviews and ride reports for this event. If you don't see a ride report and you participated in the event in the past, feel free to type something up and we'll add it here!
Event: Possum Pedal Bike Ride
Route Distances: 6, 27, 42, 54,5, 61 or 76 mile routes
About the Ride:
The Possum Pedal takes you back in time when life was a little slower and everyone greeted you with a smile. The terrain is rolling hills, smooth roads, and some of the most beautiful scenery in Texas. It is a great warm-up ride for The Hotter N Hell or a great way to just come and enjoy a day away from the big city crowd. The ride begins at 7:30 AM in the historic Downtown Square. Rest Stops are plentiful and ride support is strong.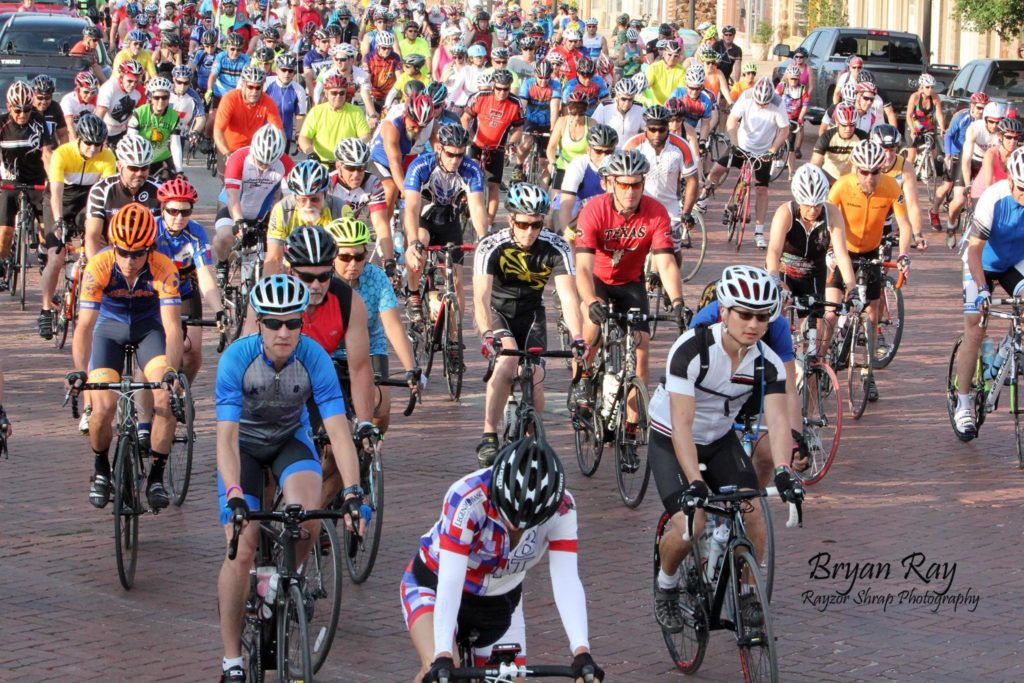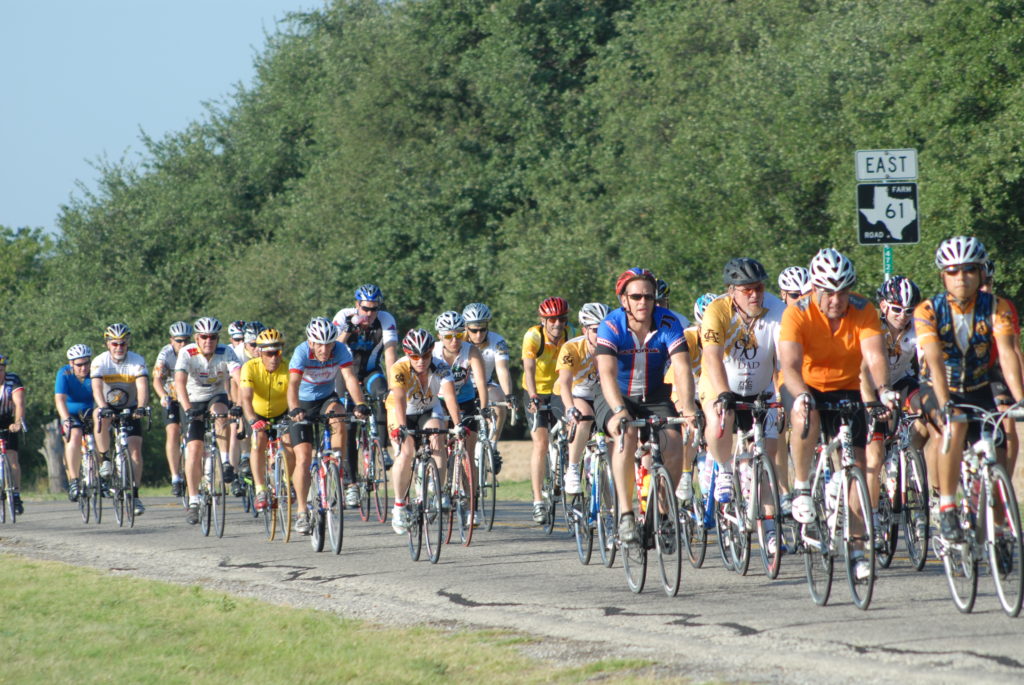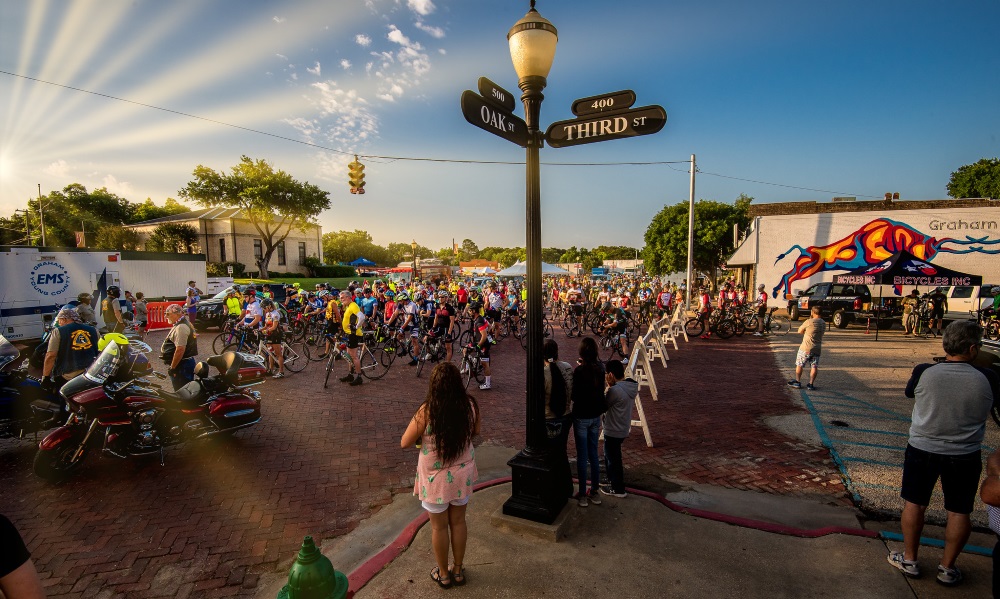 Location: 608 Elm St, Graham, TX 76450
Website: www.possumpedal.com   |   Facebook page
Registration details: Online registration via Bikereg.com
Contact info: Lisa Kinkead  lisa@grahamtexas.org
Find more information about other rides on our mainpage