The Pedal to Padre page, provides you with the official registration information, ride distances etc. and if you scroll down a bit, videos, interviews and ride reports for this event. If you don't see a ride report and you participated in the event in the past, feel free to type something up and we'll add it here!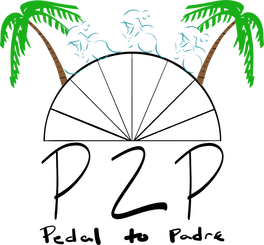 Date: May 5, 2019
Event: 23rd Annual Pedal to Padre
Route distance: 30 miles
About the Ride:
Pedal to Padre, Inc. incorporated in 2017 and continues the Pedal to Padre tour which began in 1996. Our purpose is to provide a tour between Brownsville, TX and South Padre Island, TX targeted toward a wide range of riders at varying experience levels. The primary tour will be approximately 30 miles and an expert route may be offered for advanced riders looking for a 50+ mile tour. Pedal to Padre has seen between 1,000 –1,500 riders for the last several years and we hope to continue that tradition. Local non-profit organizations are recruited to volunteer at the event in return for a donation to their organization, and as revenues allow, Pedal to Padre, Inc. plans to make donations to local non-profit causes in the cities we ride through or to local municipal recreation, beautification, or tourism causes.
Location: Brownsville to South Padre Island, TX
Registration: Online registration
Event Website: www.pedaltopadreinc.com
Contact info: Online contact form
Find more information about other rides on our mainpage