The St. Jude North Texas Bicycle Rally page, provides you with the official registration information, ride distances etc. and if you scroll down a bit, videos, interviews and ride reports for this event. If you don't see a ride report and you participated in the event in the past, feel free to type something up and we'll add it here!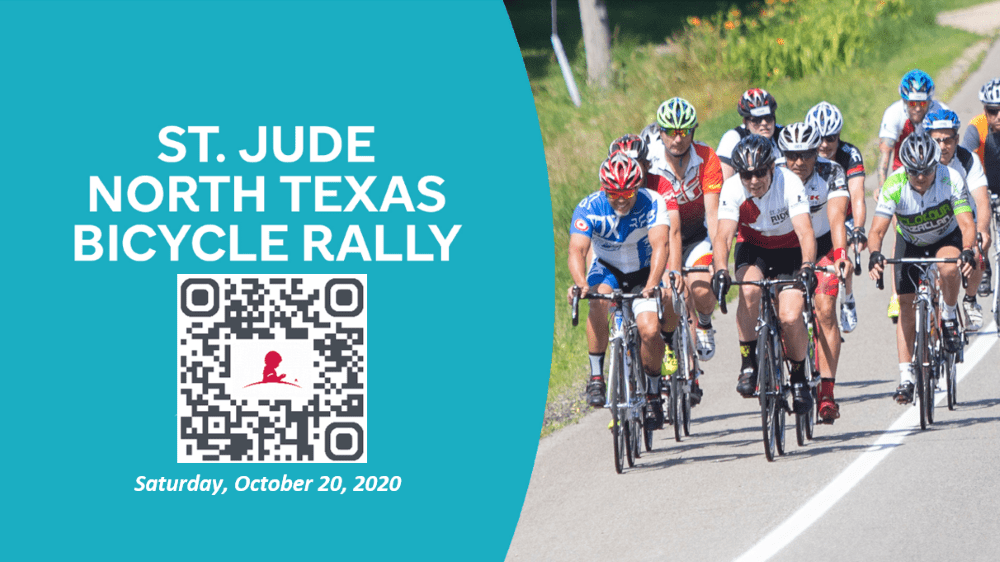 Date: October 10, 2020
Event: St. Jude North Texas Bicycle Rally
Route Distances: 20+, 40+, and 50+ mile routes.
About the Ride:
We are thrilled to be returning to The Terrace in the Town of Westlake as our start/finish for the St. Jude North Texas Bicycle Rally this year. It's been a great venue for us, offering an amazing backdrop for our Celebration Village with great food, music and fun. We've made some changes to the routes, so be sure to check out our course maps.
While there is no fundraising requirement, participants who raise $500 or more will receive an official St. Jude branded cycling jersey.
This ride supports St. Jude Children's Research Hospital and all fundraising will support the kids of St. Jude. Thanks for your support! Hope to see you!
Location: Town of Westlake, TX
Event Website: www.stjude.org
Registration:  Online registration
Contact info: 2144379835
Find more information about other rides on our mainpage