The NoPolio100 Bicycle Rally page, provides you with the official registration information, ride distances etc. and if you scroll down a bit, videos, interviews and ride reports for this event. If you don't see a ride report and you participated in the event in the past, feel free to type something up and we'll add it here!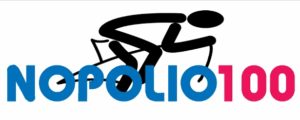 Date: April 13, 2019
Event: NoPolio100 Bicycle Rally

Route Distance: 50K and 100K
About the Ride: 
Have a great day riding and relaxing, knowing proceeds will be going primarily to support Rotary International's "End Polio Now" campaign and matched 2:1 by the Bill and Melinda Gates Foundation. Here's why your participation & support is so important to us… Polio mainly affects children under 5 years of age, with 1 in 200 infections leading to irreversible paralysis. Among those paralyzed, 5% to 10% die when their breathing muscles become immobilized. Your ride can help save lives.
Rally Day: Saturday, April 13, 2019
Check-In starts at 7AM with coffee and snacks
Rides: 100K and 50K
100K Start Time: 9:00AM
50K Start Time: 9:05AM
Early Packet Pickup is at Start/Finish Line (aka 903 Brewers) 4/11 and 4/12, 5pm – 8pm
Online registration for the 2019 Rally will begin on World Polio Day, October 24, 2018.  Register Early!!
Location: 903 Brewers, 1718 S. Elm Street, Sherman, TX 75090
Website: www.nopolio100.com
Registration details: Online Registration via Active.com
Contact info: Online contact form

Find more information about other rides on our mainpage