The Gotta Love Gravel: Dublin page, provides you with the official registration information, ride distances etc. and if you scroll down a bit, videos, interviews and ride reports for this event. If you don't see a ride report and you participated in the event in the past, feel free to type something up and we'll add it here!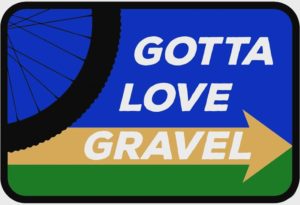 Date: June 13, 2020
Event: Gotta Love Gravel: Dublin
Route Distances: 30, 50 miles
About the Ride: 
We're adding a gravel ride! Routes will be available soon. Distances will be approximately 30 and 50 miles.
Starts & finishes at Dublin Bottling Works. Ride starts at 6pm at 105 E Elm St, Dublin, TX 76446. Enjoy ice cream floats after the ride!
** GOTTA LOVE GRAVEL IS AN UNSUPPORTED RIDE ** Bring your own supplies and make your own arrangements in case you need assistance. We will mark the course and provide a water stop midway through each route. After the ride, enjoy ice cream floats at Celebration Park beside Dublin Bottling Works.
Each participant can choose a GLG pint glass or a GLG pair of socks by DeFeet!
Children riding the course must be accompanied by an adult.
Location: Dublin, TX
Event Website: www.tourdeagua.com
Registration details: Coming soon

Contact info: rideforthechange@gmail.com   254-307-1194

Find more information about other rides on our mainpage