The Easy Street Recumbents 'Bent Event Demo Day page, provides you with the official registration information, ride distances etc. and if you scroll down a bit, videos, interviews and ride reports for this event. If you don't see a ride report and you participated in the event in the past, feel free to type something up and we'll add it here!
Date: March 21, 2020
Event: Easy Street Recumbents 'Bent Event Demo Day
Route Distance: Varies
About the Ride:  
Easy Street Recumbents in Keller, TX will host their annual 'Bent Event Demo Day on March 21st, from 10AM to 5PM.
If you know of anyone with an interest in cycling (or who you'd like to have an interest in cycling) who doesn't agree with traditional bike geometry, or has balance problems, bring them down to 2041 Rufe Snow Dr. #101, Keller, 76248.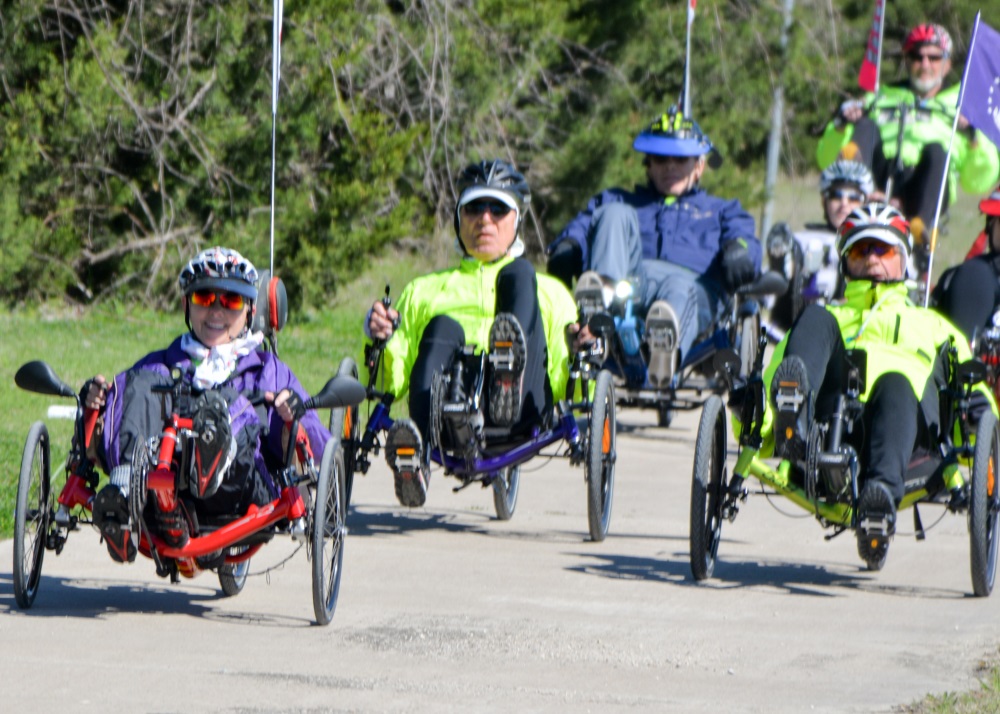 There will be a crowd of recumbent enthusiasts as well, so it won't just be salespeople to talk to. Recumbent industry reps will also be on hand with some new models, both human powered and electric assisted, that won't be generally available until summer.
ESR is located right on the Little Bear Creek Trail, so there are lots of test ride opportunities.
For any questions, call Trike Mike at 512-789-4118. This event is free, though it does happen concurrent with our annual rally, which is a paid event.
For more info, see www.wemakecyclingeasy.com/2020-rally
Location: 2041 Rufe Snow Dr. #101, Keller, TX 76248
Event Website: www.wemakecyclingeasy.com
Registration details: Online registration via Bikereg.com
Contact info: trikemike@wemakecyclingeasy.com
Find more information about other rides on our mainpage