The Dallas Bike Ride page, provides you with the official registration information, ride distances etc. and if you scroll down a bit, videos, interviews and ride reports for this event. If you don't see a ride report and you participated in the event in the past, feel free to type something up and we'll add it here!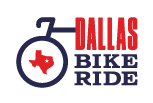 Date: November 3, 2018
Event: Dallas Bike Ride
Route Distances: 20 miles
About the Ride: 
Dallas Bike Ride is Dallas' only car-free, recreational bike ride. The second annual ride will take place on Saturday, November 3. The bike ride is for all ages (3+) and all biking abilities. Choose from a 20-mile or 10-mile route that is completely closed to cars – just you and your bicycle. Celebrate bicycling after the ride at the Methodist Dallas Finish Festival at City Hall with music, live entertainment, activities, and refreshments. The event supports adults and youth learning to ride bikes.