The Bike Around the Bay page, provides you with the official registration information, ride distances etc. and if you scroll down a bit, videos, interviews and ride reports for this event. If you don't see a ride report and you participated in the event in the past, feel free to type something up and we'll add it here!

Date: October 24-25, 2020
Event: 14th Annual Bike Around the Bay
Route Distances: 170 miles

About the Ride: 
Register today for Galveston Bay Foundation's 14th Annual Bike Around the Bay on October 24 – 25, 2020! This two-day, 175-mile ride completes a full circle around scenic Galveston Bay and proceeds go towards protecting this vital natural resource. Take advantage of $40 early registration discounts through June 30, 2020.
Visit bikearoundthebay.org to get rolling today.
PLEASE NOTE: With the evolving situation around COVID-19, Galveston Bay Foundation will refund registration fees if Bike Around the Bay 2020 is canceled. However, any donations towards your ride will not be refundable.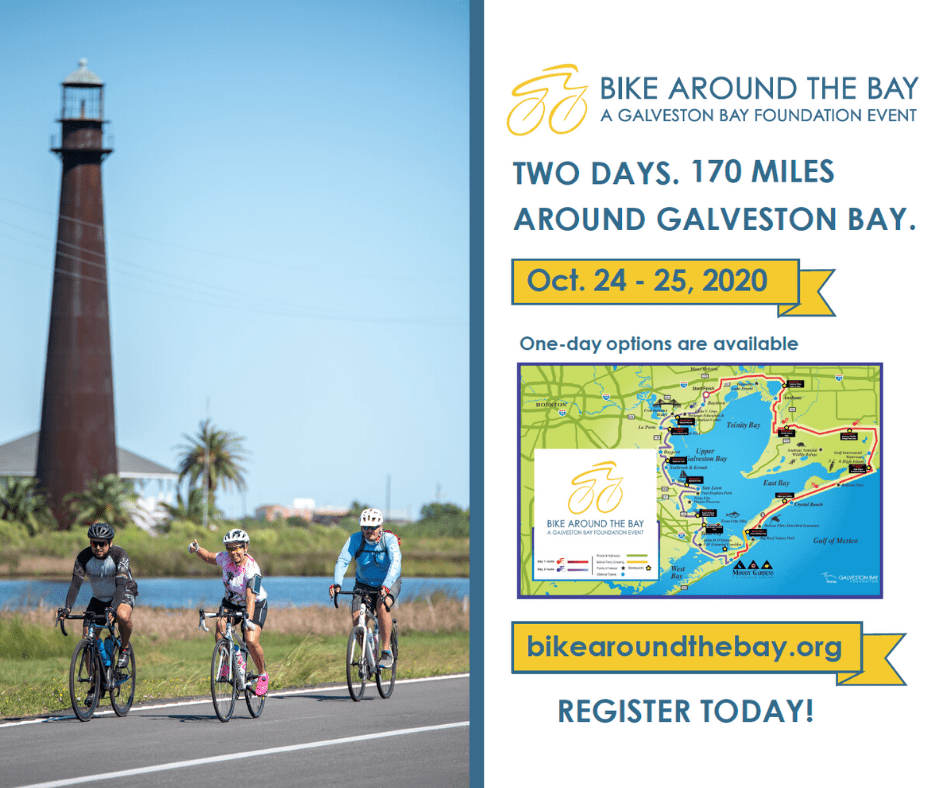 Location: 717 Logistics Drive, Baytown, TX 77523
Event Website: www.bikearoundthebay.org   |   Facebook page
Registration: Online registration
Contact info: info@bikearoundthebay.org    2813323381
Find more information about other rides on our mainpage