The Texas Tumbleweed 100 page, provides you with the official registration information, ride distances etc. and if you scroll down a bit, videos, interviews and ride reports for this event. If you don't see a ride report and you participated in the event in the past, feel free to type something up and we'll add it here!
Date: September 11, 2021
Event: Texas Tumbleweed 100 Endurance Ride
Route Distance: 12, 35, 67 & 100 miles
About the Ride: 
Experience beautiful scenery, varying High Plains terrain, wonderful food, and unbeatable hospitality! This ride is managed and organized by volunteers and local bike enthusiasts to ensure you will have a safe and fantastic ride with plenty of food and drinks, full ride support, (SAG, multiple rest stops, mechanic support, etc.) and of course, plenty of fun. While in our High Plains, remember this… it is not all flat ground! Our 100 mile course has an elevation gain of 3,619 ft.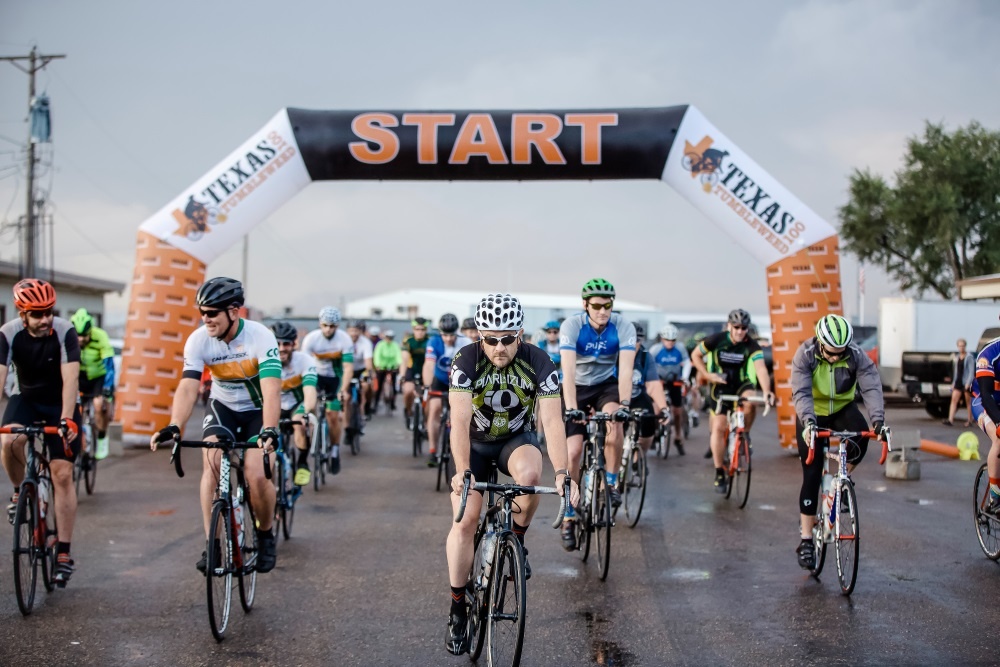 Location: YMCA 1400 S Maddox Ave, Dumas, TX
Event Website: txtumbleweed100.com   |   Facebook page
Registration details: Online registration coming soon
Contact info: Susan Riseling – susan.riseling@gmail.com 806-935-4136

Find more information about other rides on our mainpage