The Sumo 50 Charity Ride page provides you with the official registration information, ride distances etc. and if you scroll down a bit, videos, interviews and ride reports for this event. If you don't see a ride report and you participated in the event in the past, feel free to type something up and we'll add it here!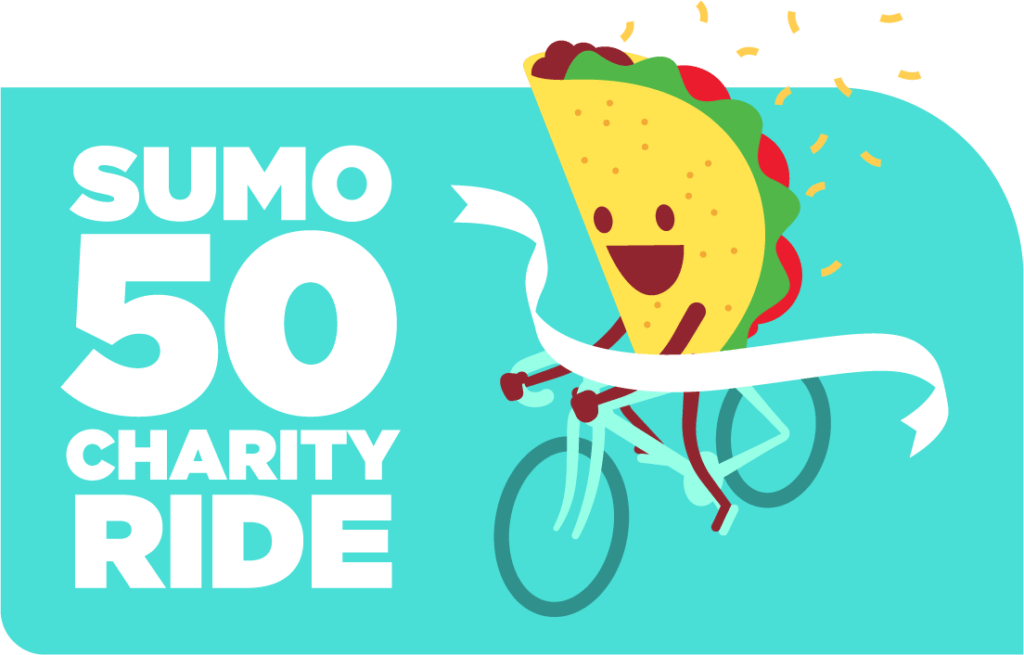 Date: October 24, 2020
Event: Sumo 50 Charity Ride
Route Distances: 25 or 50 miles
About the Ride:
It's time for our 3rd annual Sumo Charity Ride. "The MOST fun party with a bike ride in the world!"
On October 24th, 2020, we're doing a charity bike ride to buy laptops for underprivileged children.
We'll have a pre-party with a SPECIAL performance and dinner.
Breakfast tacos to start you off.
Then you can ride 25 or 50 miles in Austin, TX, on a course designed by Lance Armstrong's organizer. DON'T be intimidated. All experience levels welcome.
After the ride, we'll have special music performance and a VIP lunch with tacos and frozen margaritas.
Location: Austin, TX
Event Website: okdork.com
Registration details: Online registration
Find more information about other rides on our mainpage