The Midnight Massacre page, provides you with the official registration information, ride distances etc. and if you scroll down a bit, videos, interviews and ride reports for this event. If you don't see a ride report and you participated in the event in the past, feel free to type something up and we'll add it here!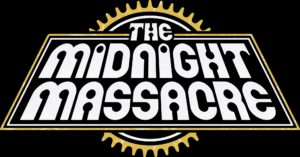 Date: August 1, 2020
Event: Midnight Massacre
Route Distance: 50K and 100K
About the Ride:
The original night gravel grinder is back and bigger than ever! Yes, we are taking over the town of Valley View once again. The party starts and ends in the town square with easy access to Ryder's BBQ, Whiskey Hollow Distillery, Li'l Brick Oven Pizza and Firelight Vineyards.
Entry includes a token to be redeemed at one of the town partner but you will want to visit them all. This year we are including an "easy" Intro to Gravel Grinding route for first time gravel riders.
Location: 703 S Lee St, Valley View, TX 76272
Event Website: www.spinistry.com   |   Facebook event
Registration Info: Coming soon
Contact Info: spinistry@gmail.com
Find more information about other rides on our mainpage