The Hungry 100K Bike Rally page, provides you with the official registration information, ride distances etc. and if you scroll down a bit, videos, interviews and ride reports for this event. If you don't see a ride report and you participated in the event in the past, feel free to type something up and we'll add it here!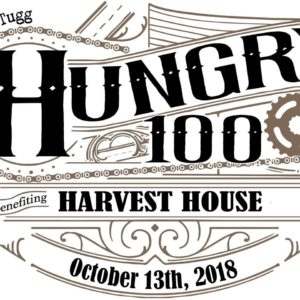 Date: November 10, 2018
Event: Hungry 100K Bike Rally

Route Distances: 30, 45 and 62 miles
About the Ride:
The Start / Village will be at the Nola Dunn Academy in Downtown Burleson. Please refer to the event map for parking options. There is ample parking with several roads in and out as long as we stay on the EAST side of the Rail Road tracks. All routes will start at in the circle drive of the campus and turn south onto Dobson Street. Make sure your bike is in good and SAFE working order.
There will be basic tools and pumps in case you need to make basic adjustments prior to the start.
Once we are on the road there will be SAG to help you return to the start
Participants will need to be capable of providing your own adequate hydration and nutrition to make it at least 15 miles. There will be rest areas with restrooms, snacks and water at 10-15 mile intervals.
This is NOT a race! Please obey all traffic laws and be curtious to drivers and other riders we are sharing the roads with.
Download the routes for your Garmin type devices at Ride With GPS https://ridewithgps.com/users/155052/routes
Location: 201 South Dobson Street, Burleson, TX  76028
Event Website: Facebook page
Registration details: Online registration via BikeReg.com
Contact info: bradwoolsey@ymail.com
Find more information about other rides on our mainpage