The Heart of Texas Bike Ride page provides you with the official registration information, ride distances etc. and if you scroll down a bit, videos, interviews and ride reports for this event. If you don't see a ride report and you participated in the event in the past, feel free to type something up and we'll add it here!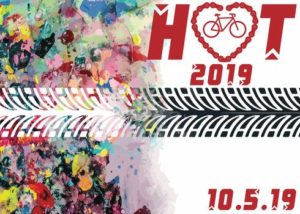 Date: October 5, 2019
Event: Heart of Texas Bike Ride
Route Distances: 32, 100 miles and 100K and a Family Fun Ride (5 miles)
About the Ride:
Sponsored by the Lockhart Chamber of Commerce, the Heart of Texas Bike Ride is an incredible cycling experience beginning and ending in Historic Downtown Lockhart, the BBQ Capital of Texas.  The ride will feature several route options to accommodate all skill levels.  Join us on the square for music, explore our unique shops, and sample the best BBQ in the world!
Route options include:
32 miles
100K
100 miles
Family Fun Ride (5 miles)
Tiny Tots Around the Block Ride
Rest stops will be located along the routes stocked with refreshments to keep you going.
Participants of the 32 miles, 100k, and 100 miles bike routes will be given a meal ticket included in their entry fee/packet.  All participants will enjoy live music, food and drink generously provided by local businesses.
Location: 110 S Main St, Lockhart, TX  78644
Event Website: www.lockhartchamber.com
Registration details: Online registration via BikeReg.com
Contact info: Staff@lockhartchamber.com
Find more information about other rides on our mainpage