The Gateway To Texas Get-A-Way Tour page, provides you with the official registration information, ride distances etc. and if you scroll down a bit, videos, interviews and ride reports for this event. If you don't see a ride report and you participated in the event in the past, feel free to type something up and we'll add it here!
Date: June 17-21, 2020
Event: 15th Annual Gateway To Texas Get-A-Way Tour
Route Distance: Each day's ride will include options for routes of 25-80 miles long.

About the Ride:
Saddle up and see the Gateway*To*Texas up close from the seat of your bicycle. The Historic Red River County Chamber of Commerce is proud to host the 15th annual Get*A*Way Tour, a premier multi-day tour. Experience the southern hospitality and charm of a small town in the great Lone Star State by joining cycling enthusiasts from across the country in Clarksville, Texas.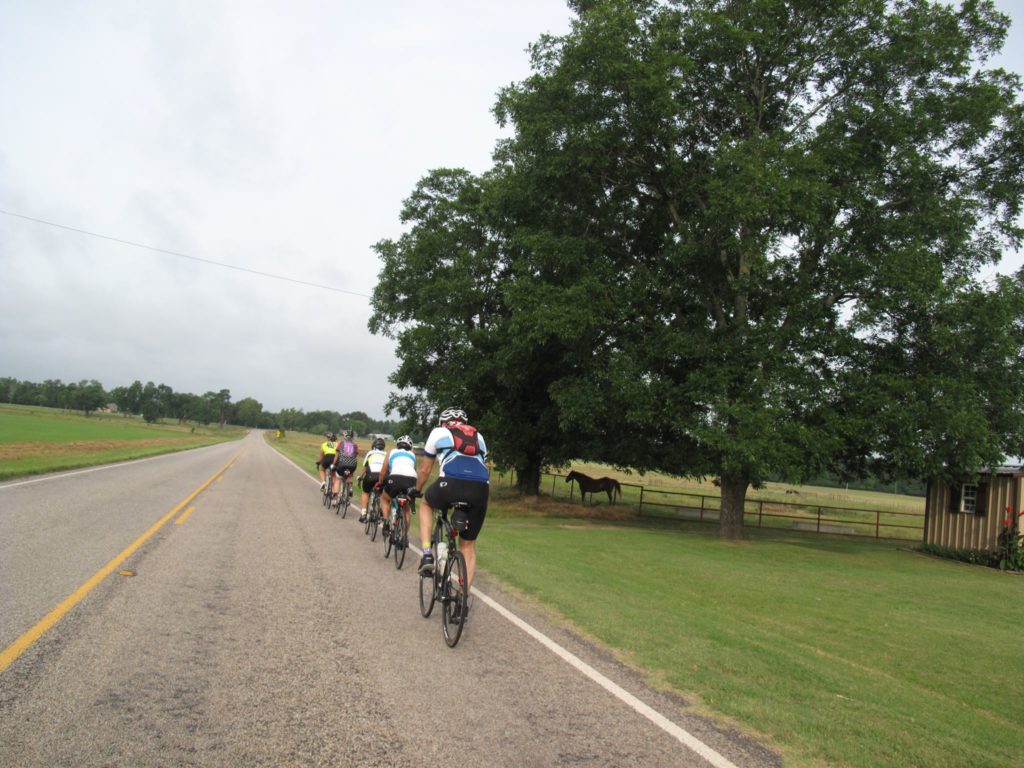 Location: Clarksville High School, Clarksville, TX
Event Website: redrivercoc.com
Registration details: Online registration
Email: redrivercc@yahoo.com    1-903-427-2645

Find more information about other rides on our mainpage