The European Tour of Texas Challenge page provides you with the official registration information, ride distances etc. and if you scroll down a bit, videos, interviews and ride reports for this event.  If you don't see a ride report and you participated in the event in the past, feel free to type something up and we'll add it here!
Date: April 25 – July 18, 2020
Event: European Tour of Texas Challenge
About the Ride:
The ETTC is a bundle of 4 rides in one registration ONLY through the https://www.funbikin.com/ website!  The first ride is on April 25 and the last ride is on July 18.
When you register for the ETTC you will automatically be registered for all 4 of our featured rides:
–Germanfest Metric Century Bicycle Rally in Muenster, TX on April 25, 2020
–Bosque Tour de Norway in Clifton, TX on May 16, 2020
–Tour d'Italia Bike rally in Italy, TX on June 20, 2020
and
–Tour de Paris Bike Rally in Paris, TX on July 18, 2020
When you register for the European Tour of Texas you are automatically registered for all 4 featured rides.
Your registration confirmation will include a code and link for ordering your jersey. Jerseys ordered by February 29 will be available by April 25. Jerseys ordered by April 30 will be available by June 20.
Participants who participate in all 4 events will receive a bonus gift.
Questions? Contact the ETTC Director at mike@funbikin.com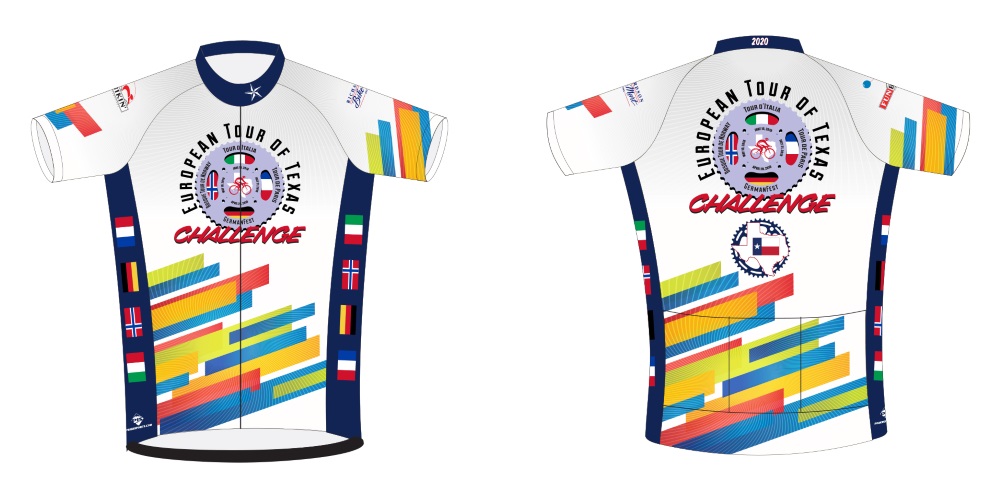 Location: Muenster, Clifton, Italy and Paris, TX
Event website: funbikin.com
Registration: Online registration via Active.com
By popular demand, we have added two new options for the ETTC. These choices bundle 3 rides and our Limited Edition Jersey. Visit our registration platform at Active.com for all the details.
Contact info: mike@funbikin.com
Find more information about other rides on our mainpage