The All American Bicycle Rally page, provides you with the official registration information, ride distances etc. and if you scroll down a bit, videos, interviews and ride reports for this event. If you don't see a ride report and you participated in the event in the past, feel free to type something up and we'll add it here!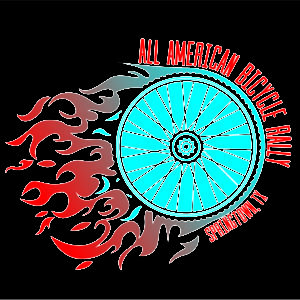 Date: October 31, 2020
Event: 10th Annual All American Bicycle Rally
Route Distances: 6 to 72 miles
About the Ride:
Join us for our 10th Annual All American Bike Rally Covid Classic (Saturday October 31st 2020) through North East Parker County benefiting the Springtown Area Chamber of Commerce.
We have routes ranging from 6 to 72 miles (6, 24, 52, 72) traveling as far west as Garner, Texas. The ride will begin and end at the Springtown High School parking lot where the riders can shower and enjoy a BBQ sandwich at the end of the ride…compliments of Woody Creek BBQ.
The early registration fee is $25 until 7/31/2020 then increases to $30 until pre-reg closed 10/29/2020. Event day registration begins at 6:30 AM, cost $35.
Group discounts are available for groups of 5 or more. You must call 817-220-7828 with names of riders in the group for a group code provided by the Springtown Chamber of Commerce.
Location: 830 W Hwy 199, Springtown, TX 76082
Event Website: www.springtownchamber.org
Registration details: Online registration via BikeReg.com
Contact info: info@springtownchamber.org or 817-220-7828
Find more information about other rides on our mainpage