The 24 Hours of Rocky Hill page, provides you with the official registration information, ride distances etc. and if you scroll down a bit, videos, interviews and ride reports for this event. If you don't see a ride report and you participated in the event in the past, feel free to type something up and we'll add it here!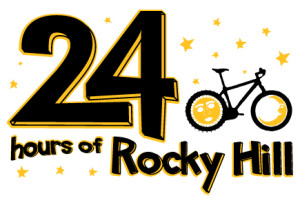 Date: October 19-20, 2019
Event: 24 Hours of Rocky Hill
Route distances: 10 (+-) mile course
About the Ride:
October 19-20, 2019
Rocky Hill Ranch, Smithville, Texas
9:00 a.m. (all races!)
A 24-hour mountain bike race that can be done solo or on a team of up to 10 people. This is a 10(+-) mile course. Teams try to log as many laps as possible, with only 1 member riding at a time. The team or solo rider with the most laps in the 24 hour time period wins. The single track winds through oak and pine groves combining quick up & down hills, short technical sections, and fast flowing trail. The course is marked with arrows for day riding, reflective tape for night riding.
Location: Rocky Hill Ranch, 578A FM 153 Smithville, TX  78957
Event website: Terra Firma Racing   |   Terra Firma Racing Facebook Page
Registration : Online registration
Contact info: info@terrafirmaracing.com
Find more information about other rides on our mainpage