The Red Balloon Run & Ride page, provides you with the official registration information, ride distances etc. and if you scroll down a bit, videos, interviews and ride reports for this event. If you don't see a ride report and you participated in the event in the past, feel free to type something up and we'll add it here!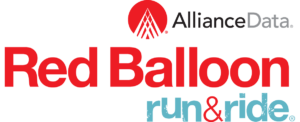 Date: April 25, 2020

Event: Red Balloon Run & Ride benefiting Children's Medical Center

Route Distance:
Bike: 72 miles; 57 miles; 36 miles, 23 miles and 5k
Run/Walk: 1k and 5k
About the Ride: 
The Red Balloon Run & Ride is much more than just a Fun Run, Walk and Bicycle Rally with lots of free family friendly activities to enjoy! Check out the pictures from past event by clicking RBRR Pics!
Your support makes a difference in the lives of patients and families at Children's Health.
The start and finish of each segment will take place on the northwest side of the Children's Medical Center Plano under the Start/Finish structure.
The 5k course and 1k fun run course are designed in and around the Children's Medical Center Plano.
Courses will be completely barricaded off and traffic free with support from the Plano Police Department providing the opportunity for a safe and unforgettable experience for runners and walkers and a fun viewing experience for family, friends and co-workers.
The start of the ride will take place on the northeast side of the Children's Medical Center Plano at the Start structure and travel east to cross Preston and continue north throughout Collin County. The ride will finish back on the Children's Medical Center Plano campus.
The 5k kids ride will use the same course as the run/walk starting @ 8:45 am.
Rest Stops will be approximately 10 – 15 miles apart; major intersections will be traffic controlled.  Riders must obey all traffic laws unless otherwise instructed by Police.
Helmets MUST BE WORN at all times.
Earbuds are NOT allowed on any course.
No Burley type Trailers allowed!
Rides must be at least 12 years old with parent accompaniment to participate in the 23 mile, 36 mile, 57mile and 72 mile routes.
Location: Children's Medical Center Legacy 7601 Preston Rd, Plano TX 75024
Website: www.redballoonevent.org
Registration details: Online Registration
Contact info: info@passionforchildrens.org 

Find more information about other rides on our mainpage